Maria Sharapova one of the most beautiful tennis players of all time from Russia. She turned pro in year 2001 and become world number one WTA player on 22nd August 2005. Sharapova listed among the richest female tennis players in the world.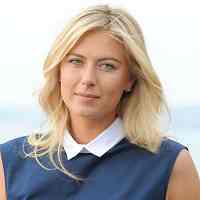 Maria Sharapova Net Worth: $290 Million
Endorsement Earnings : $20 million
She won 5 grand-slam titles in her career. In 2012 London games Sharapova won sliver medal for Russia. She is one of the most searches tennis stars in the world. She earned almost ($36.83 million) from her tennis career prize money. Her fortune increased after signing endorsement deals with top brands which include (Land Rover, Motorola, Canon, Tag Heuer and more). She become one of the highest paid tennis female stars after signing 8 year deal with Nike.
She signed three year ambassador deal with Porsche in 2013. The only grand-slam title she won two times is French Open in (2012, 2014). Maria Sharapova had her own brand much known as (Sugarpova). According to (Sugarpova website) sugarpova is a premium candy line that reflects the fun, fashionable, sweet side of international tennis sensation Russian tennis diva.
Maria Sharapova Career Achievements & Awards 2018
Summary
Sharapova become (Russian Cup Newcomer of the Year) in 2003 & 2006
WTA Player of the Year (2004)
WTA Most Fashionable Player 2010
2012 (ESPY Best Female Tennis Player)
Most Marketable female athlete in the world 2014, 2015
Career Best Ranking is (World No 1):