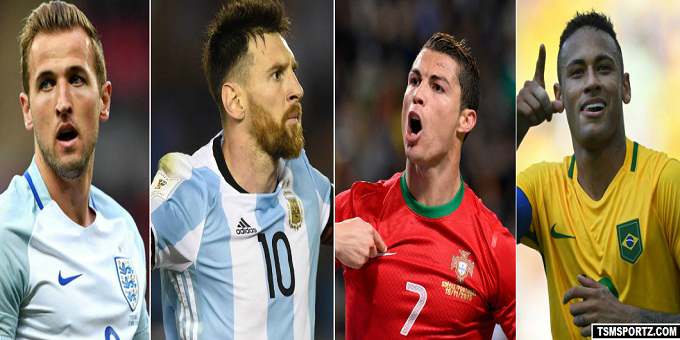 Fifa World Cup 2018, is just months away in past few weeks there are couple of kits that revealed online. We are not sure how accurate details of the kits but here you will see World Cup 2018 jerseys updates regularly. When will kits released mostly top kit maker companies like (Puma, Adidas, & Nike) just 1-2 month before the tournament. We have found some teams kits that were qualified for the World Cup in Russia next year.
Germany Home Kit For World Cup 2018:


Germany kit is totally changed from the previous world cup home kit edition. Kit comes light grey color have unique layers stripes design on shirt in black color.
Mexico Home Kit For World Cup 2018:


Mexico football team kits were designed by Adidas, they have fainted shirt with dark green color and stripes on both sides of the shirt in light green color. White stripes present on both sides shoulder.
Spain Home Kit For World Cup 2018:


The kits Spain football team for world cup 2018 will be design by (Adidas). Their home kit designed leaked online its totally covered with red color there are yellow color three stripes design on both side of the shoulder.
Argentina World Cup 2018 Home Kit:


Argentina home kit for world cup 2018 features white color and you will see black stripes on both side of shoulders. The collar is v-shaped and sky blue stripes present on front.
Russia World Cup 2018 Home Kit:


Russia home kit were leaked online the design is quite different from the previous world cup 2014 kit. The kit feature more dark and light red color with layers design. Adidas made the Russia football team kits for world cup 2018.
Colombia Home Kit For World Cup 2018:


Colombia qualified for the World cup 2018, their home kits leaked online. Adidas chose a unique style for the Colombia home kits you will see three way stripes on the both side of the shirt. The kit feature mostly yellow color and black stripes were present on both shoulders.
Belgium Home Kit For World Cup 2018:


Belgium home kits leaked, Adidas produced their kits. The kit got a very different design of stripes in the middle of the shirt. The logo also mention in the middle adjusted with stripes.
No official kits released so far. Once any information public that updated here. Here you see the home kit on the right side and away kits on the left side. World Cup starting in the month of June. all kits official released by the kit makers before one month. More kit feature once all 32 teams confirmed for the World Cup. Accurate information about kits updated here. Currently teams like Brazil, Mexico, Iran, Saudi Arabia, Belgium qualified for the world cup.
All World Cup Teams Kit Release Dates (Confirmed):
According to news sources mostly kits released in the month of (February and March) by (Adidas, Nike and others). All International teams who's kit supplier is (Nike) are expecting their kits will be coming out in Spring 2018. Few teams kits officially announced in December after the qualification procedure is over and schedules for the World Cup 2018 released.