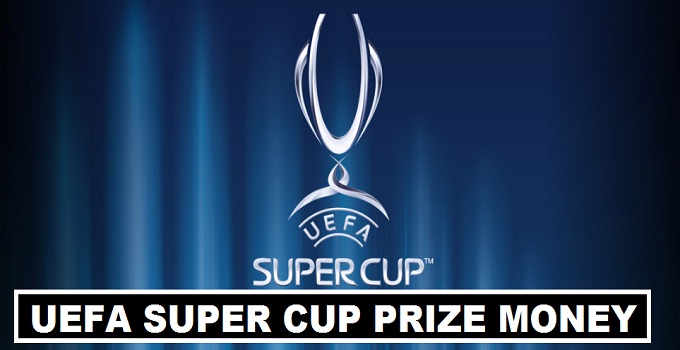 UEFA Super Cup played between the teams who won Champions league and Europa league. But is there any prize money for the Super cup winners. In 2012, UEFA announced prize money for the winning team and the team who finished as runner-up. The prize money for the event increase 30% more in last 5 years. The match take place in the month of August during the transfer window.
UEFA Super Cup 2018 Prize Money (Revealed)

| | |
| --- | --- |
| Summary | Prize Money |
| Champions | €3.2 Million |
| Runner-ups  | €2.2 Million |
Mostly teams who won Champions league are successful to win the trophy. The 2018 UEFA Super cup will be played on 15 August at A Le Coq Arena, Tallinn in Estonia. The last fixture take place at Philip II Arena, Skopje, in Macedonia according to a survey (30,421) football fans attend the match.
How Much winners of Uefa Super Cup 2018 Earn Prize money:
The winning team Real Madrid of 2017 Super cup final received (€3.2 million) and Manchester United who lost the match and finished as runner-ups in the cup will earn (€2.2 million). Real Madrid is the only team who won the super cup title twice in a row (2016, 2017). Barcelona is most successful football club as they have won 5 times the title and 4 times finished runner-ups. In next 5 years the prize money of the cup might rise 15%.