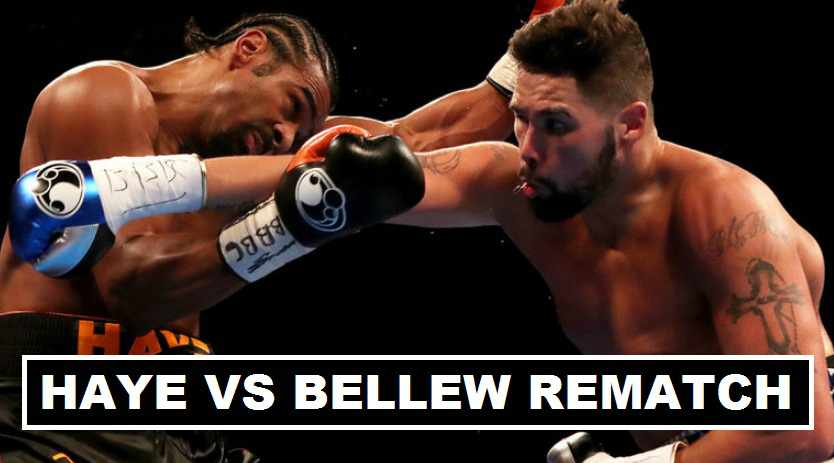 Tony Bellew who dominated the first fight against Haye in March. Bellew won the match in 11th round on knockout decision. David Haye gets a rematch in 2017, the fight date announced recently. The sources confirmed that Haye will face in rematch with Bellew on 17 December 2017 at The O2 Arena, London, England. Its a great chance for Haye to prove himself.
Tony Bellew is undefeated since 2014, after winning his fight from the Russian opponent (Valery Brudov). There are reports that claimed that previous fight between (Haye vs Bellew) generated 890,000 buys on Box Office payper-view. There is quite gap in the purse that is payed to the both boxers David Haye get paid (£4.2 million) and (£2.8 million). But this time the purse split might be (50/50) equal earnings for both boxers.
David Haye vs Tony Bellew Rematch Date 2017 (Announced)

| | |
| --- | --- |
| Event | Summary |
| Fight Date | 17 December 2017 |
| Venue | The O2 Arena, London, England |
| Non-title | N/A |
| Network | Sky Box Office |
Allot of boxing pundits are predicting that Bellew once again win his fight against David Haye in December 2017. David Haye said that if he can not beat Bellew in their rematch fight his career will be over as a professional boxers. Tony Bellew said that he will end Haye's career when they will meet each other in the ring for the second time in a re-match on 17 December at O2 Arena.
Tony Bellew further said that he expected a better David Haye in first fight. Bellew said that he would love to hear that he is underdog from (People). Because allot of People were taking that he will suffer defeat in the second round or may be in third round.