Philippe Coutinho who turned professional football player in 2008, after making club debut with team of Inter Milan. In past five years with some of the great performance in midfield with (Liverpool and Inter Milan) bring his name in spotlight. He is currently second highest paid player Liverpool team squad. Currently his transfer rumors are every where according to sources he might join Barcelona or Real Madrid next transfer window.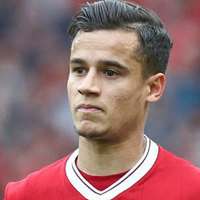 Philippe Coutinho Net Worth: £12.5 Million
Annual Salary: £3.9 Million (2016)
Weekly Wage: £150,000 (2017)
In 2013, Liverpool signed from Inter Milan on a transfer fees of (£8.5 million). He signed a contract deal of five years with Liverpool club. According to sources his weekly wage (£75,000) . Which later improved on base of performance during the season (2013-2015). Contract extension upto 2022 during this term. Coutinho will get paid weekly wage (£150,000). He was given shirt number 10 at Liverpool club in the season 2013-14 he scored 5 goals in all 3 match appearances.
His currently value in transfer market is (€65 million) which made him the most expensive midfielder currently in premier league after Paul Pogba. Many big clubs are showing interest to sign him during the winter transfer window. In 2010, he made professional debut for Brazil football team. He made 143 match appearances for Liverpool and scored 34 goals for the club. He is currently the star player along side Roberto Firmino.
Philippe Coutinho Career Records & Achievements (2008-2018) 
Achievements
PFA Fans' Player of the Month February 2015
PFA Premier League Team of the Year (2014–15)
Two times (Liverpool FC Fans Player of the Year)  Season (2014–15, 2015–16)
2 times Liverpool FC Players (Player of the Year)  Season (2014–15, 2015–16)
Samba Gold Award (Samba d'Or) 2016
Football Supporters' Federation Player of the Year in 2016