Sergey Kovalev is making a comeback to the ring after suffer defeat in the June 2017.  Sergey Kovalev made professional career debut in 2009 after winning a fight from Daniel Chavez. In the short term of his boxing career, he won big fights that bring him in the spotlight for the title matches. Kovalev made his name among highest paid boxers of the world in the heavyweight category.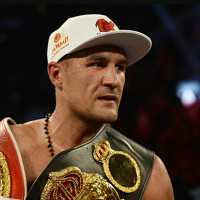 Sergey Kovalev Net Worth: $10 Million
Purse per fight: $1.5 million (2017)
Sergey Kovalev starts earning big purse for the fights right after rising to fame in 2011. After becoming the new (NABA USA light heavyweight) champion. According to sources, he earned $50k for the fight against Douglas Otieno Okola in 2011. He earned $5,000 as purse money in the fight against (Darnell Boone).
In next two years time his earnings get double. He made big money for the fight against (Bernard Hopkins), where he paid $500k a purse. In 2015, after winning his fight from Jean Pascal, Kovalev gets paid ($1 million). Maximum purse of ($2 million), he pocket is for the fight against (Andre Ward) in 2017 and 2016.
Sergey Kovalev Fights Purse Money Details 

| | | |
| --- | --- | --- |
| Opponent | Purse Money Bonus | Year |
| Vyacheslav Shabranskyy | $1.5 million | 2017 |
| Andre Ward | $2 Million | 2017 |
| Andre Ward | $2 million | 2016 |
| Isaac Chilemba | $750,000 | 2016 |
| Jean Pascal | $1 million | 2016 |
| Nadjib Mohammedi | $700,000 | 2015 |
| Bernard Hopkins | $500,000 | 2014 |