Sébastien Ogier made his name among the most popular drivers of World rally championship. He become five times world champion since 2013. Ogier considered to be among the highest paid rally drivers, the way he is driving for his team in WRC championship. He earned (1749) points from all the races of his career.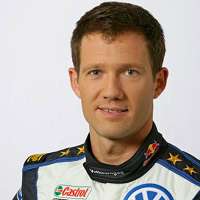 Sébastien Ogier Net Worth: $15 Million
Annual Salary : $3.5 million (2017)
Endorsement Earnings: $250,000
Sébastien Ogier made debut in professional rally racing in 2008 with the team of (Equipe de France FFSA). He drives car (Citroën C2 S1600) in earlier career. In his first season he finished at (21st place). Ogier rise to fame in WRC championship after competiting for the team of (Volkswagen Motorsport). He won 4 championship with the team of (Volkswagen Motorsport) from 2013-2016.
He become one of the highest paid drivers in the World Rally Championship after signing with new team (M-Sport). Some sources claimed that he get paid salary ($3.5 million) a year. In 2017, with new team M-Sport he dominates the drivers points table with (232 points) from all races he competed. Now days Ogier driving the (Ford Fiesta) car in World Rally championship stages.
Sebastien Ogier WRC Records & Achievements (2008-2018) 
Achievements
5 times WRC drivers champion (2013,2014,2015,2016,2017)
Second driver in WRC win more then 40 rallies
Create the record of most points in WRC career with (1749 pts)