Max Verstappen is the rising star of Formula 1, he shown a great performance after making a successful debut in the Formula One in year 2015. The Netherlands professional F1 driver currently part of the (Red Bull Racing-TAG Heuer) team. He finished at 5th place in Formula Season 2016 with (204 points). He recently signed a extension deal with his F1 racing team which made him the highest paid formula one youngest driver in 2017.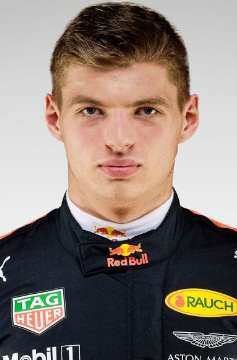 Max Verstappen Net Worth: $8 Million
Annual Salary:$6.5 Million (2017)
Endorsement Earnings: $1.5 Million (2017)
There five major grand prix left in Formula one season 2017, Verstappen got a great chance to create the impact on the drivers championship. He did not get well results in the start of the season due to some poor starts and that led him towards (retired) position during the races. The best thing about his racing class is that he always try to finished in the top 5 places. He shocked couple of big F1 drivers with his performance at (Malaysian Grand Prix) this year.
So far in season 2017, he finished third at (Chinese Grand Prix) and won the Malaysian Grand Prix. If he drives like that on track of Formula One circuits he will get more opportunities and have a good chance to become the youngest driver to Formula Championship. He is just 20 year old and finishing at in the bottom of the top 10 driver positions.
Max Verstappen Career Achievements & Awards 
Details
Youngest driver to finish in top 5 position in Formula drivers championship in 2016
He become the FIA Personality of the Year (2015,2016)
Highest paid  F1 driver under 20 during 2016.
In 2015, Verstappen won the (FIA Rookie of the Year)
In 2016, won Lorenzo Bandini Trophy
F1 2016 Drivers Points Table (5th Position – 204 Points)
F1 2017 Drivers Points Table (6th Position – 98 Points) Still 5 races left in a season.