Georges St Pierre make a historic comeback after winning the UFC Middleweight Championship at UFC 217. He is looking forward to a successful career after taking short term retirement in 2013. The Canadian mixed martial arts fighter set couple of great record. Which include nine successful title defense of (Welterweight Championship) since 2008-2013. He is among the richest MMA fighters in the world.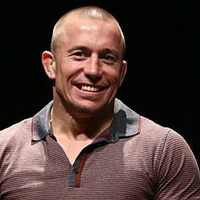 Georges St Pierre Net Worth: $30 Million
UFC Fight Earnings: $2.55 million (2017)
Per Fight Purse: $2 million (2017)
Georges St-Pierre is one of the richest UFC stars before announcing his retirement in 2013. In past few years UFC start paying big money to the contenders of the titles. According to sources after making comeback in 2017 against Michael Bisping, he earned $2.5 million as a guaranteed purse money. He earn 70% more then his last fight earnings, in UFC 167 he earned ($400,000) even after winning the fight without bonus.
The previous UFC fight made him the highest paid fighter of the 2017. His next opponent considered to be the Irish MMA star (Conor McGregor). GSP is worked as a actor in Hollywood. He performed the character of (Georges Batroc / The Leaper) in movie (Captain America) and Kavi in movie (Kickboxer: Vengeance).
Georges St Pierre Fight Purses & Records
Summary
Georges St Pierre Purse ($400,000) at UFC 167
GSP Purse ($350,000) at UFC 154
Georges St Pierre Purse ($500,000) at UFC 124
9 times consecutive title defenses of UFC welterweight championship
Most wins by decision in UFC History (12 times) 
Three times nominated for (ESPY Award : 2008, 2010, 2011)
Fighter of the Year 2009 by  (Sports Illustrated)
Fighter of the year 2009 by (World MMA Awards)
He won most fights in UFC history 21 fights