Antoine Griezmann is one of the rising star of France national football team. His career as footballer began from the club (Mâcon) in year 1997 he played for them till 1999. In 2005, he is selected by the team of (Real Sociedad) in 2009, he made his professional debut for the club and in all 180 match appearances for Sociedad in La Liga he scored 46 goals for the club.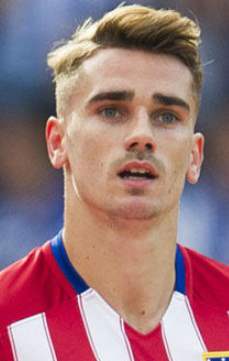 Antoine Griezmann Net Worth: £12.5 Million
Annual Salary: £5 Million (2017)
Weekly Wage: £250,000 (2017)
In 2014, he moved to Atletico Madrid where he gain huge fame after playing 3 years of his career. He played 116 matches for the Atletico Madrid and scored 62 goals for the club. In June transfer window of 2017, there are couple of news that he is leaving the club but later he extended his contract at the club by one year, until 2022. According to football sources he get paid (£80,000) in 2014 after signing with Atletico Madrid. But after extended his new contract with the club rumors are that he earned (£250,000) weekly wage.
In 2014, he made his professional debut for the (France) football team. He played 45 international matches for the team and managed to score 17 goals in all these games. The best football season so far (Griezmann ) had in La liga is 2015-16 in which he scored 32 goals in 54 matches. Only major trophy he so far won with the club Atletico Madrid is (Supercopa de España) in 2014.
Antoine Griezmann Career Awards & Achievements 
Details
Finished at 3rd Position in (Ballon d'Or Award 2016)
3rd Place Finish at The Best FIFA Men's Player 2016
La Liga Best Player in (2016)
Onze d'Or French Player of the Year : (2014-15)
Golden Boot Winner in (UEFA European Championship 2016)
UEFA Best Player in Europe Award 2016 (2nd Place)
French Player of the Year 2016