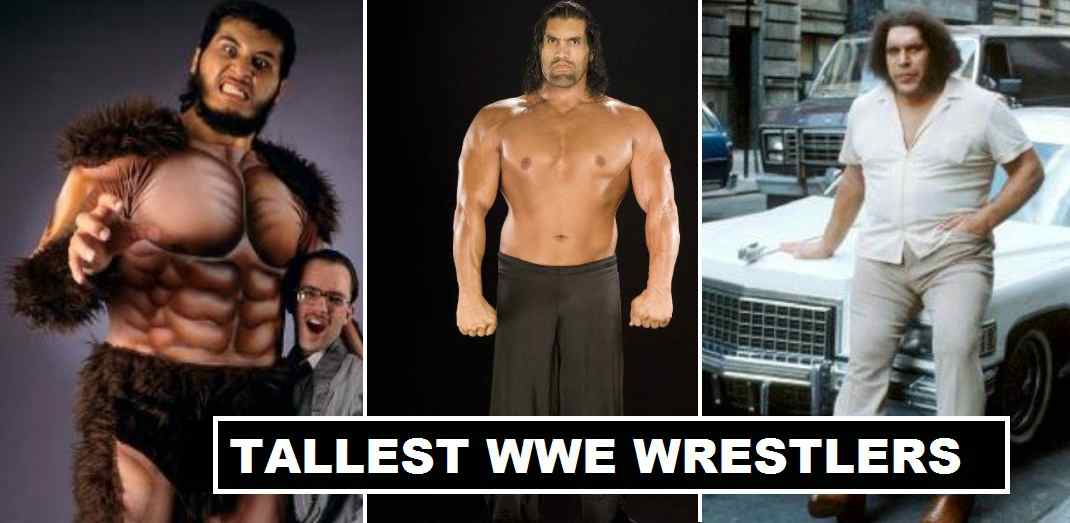 Do height count in wrestling not for every one but some wrestlers totally take advantage of their big heights during the match. Some times the opponents wrestlers can not push for their special moves on tallest wrestlers. In WWE there are some wrestlers who larger and cross the 7 foot figure in numbers. Checkout the wrestlers with such body length some of them retired and some are currently working under their (WWE contract).
#1: Giant Gonzales: Height (8'ft 0'Inch): Retired (8 December 1995):


Giant Gonzales is one of the largest wrestler in professional wrestling, he rise to fame after joining (WWF) world wrestling federation. He shared great rivalry with Undertaker in WWF in (90's). At the age of 44, he died on September 2010 in (Argentina).
#2: Andre the Giant: Height (7'ft 4'Inch): Retired (1992):


Andre the Giant one of the most powerful wrestler in (WCW) and WWF. He made his professional wrestling debut in year (1963). Andre well known for his winning streak in wrestling since (1973–1987). Giant is listed in the WWF hall of fame class of (1993). He won the WWF World Heavyweight Championship once in his career.
#3: Giant Silva: Height (7'ft 2'Inch): Retired (1989-1990):


Giant Silva he is a professional wrestler from Brazil, made debut in World Wrestling Federation in year (1998) and after one year of wrestling career at (WWF) he left wrestling franchise in (1999).
#4: The Great Khali: Height (8'ft 0'Inch): Current Status (Active):


Great Khali is well known professional wrestler from India. In October 2000 the largest man from (India) debut in professional wrestling. He shared great rivalry with (Big Show, Undertaker, Kane and Jinder Mahal). He made only one appearance in WWE in 2017.
#5: Big Show: Height (7'ft 0'Inch): Current Status (Active):


Big Show is most strongest athlete in World Wrestling Entertainment, he is still active member of the WWE and making appearances on main ppv events and weekly matches. Big show had great career in World Wrestling Entertainment he is a two time WWE Champion and World Heavyweight Champion.
#6: Big Cass: Height (7'ft 0'Inch): Current Status (Active):


Big Cass made professional wrestling debut in 2010, with some of the great performances as tag team wrestler he received award of (Tag Team of the Year in 2015) in NXT Year-End Award with Enzo Amore. He is the rising largest wrestler in WWE.
#7: Kane: Height (7'ft 0'Inch): Current Status (Active):

Kane gets huge fame during his career in 1990's when he uses to appear the masked. According to some wrestling featured articles he is the most favorite superstar during after sharing the rivalry with (Undertaker, Triple H, Stone Cold, The Rock, & Big Show). The big red machine not only most powerful wrestler but also most dominating force that time in tag team matches.