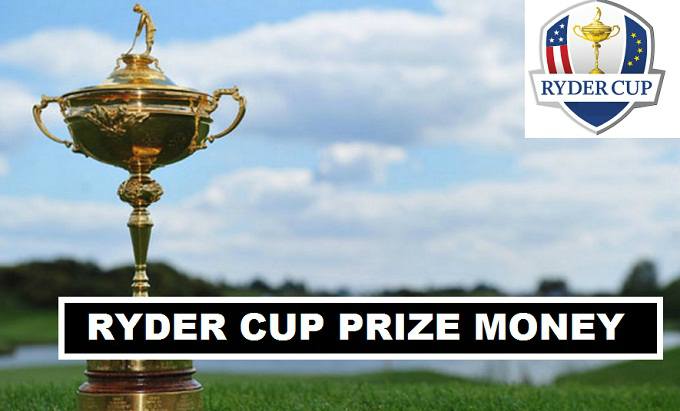 Ryder Cup its a three day one of the biggest golf competition between the players from United States and Europe. France is the next Ryder Cup venue for the 2018 tournament we will see a great competition from Day 1 to Day 3. How much prize money golfers earn during this tour. So far no prize money so far suggested for this event its just about the bragging rights and love of the game. Best players try to win the trophy for their team.
How Much Golfers Earn in Ryder Cup:
So far there is no introduction of prize money for the golfers who participate in the event. Recently reports published on sports magazine explaining about money for players. According to their article some golfers agent deal with Ryder Cup authorities. By which $100,000 each United States player donated by PGA America. Which later divided and distributed equally (50% of the money goes to the charities nominated by the players and 50% goes for the education causes on the name of players).
Ryder Cup Financial Earning:
Ryder Cup become one of the top sports tournament on tv number of audience increase in 1980's. Tournament start generating good profit thanks to some quality sponsors tv deals. The profit share increase for the European as they get 60% of profit when the golf tournament held in Europe. The profit share ratio for the PGA America is bit lower then (European Ryder Cup). More sponsors getting attracted towards the Ryder Cup tv deals which will make it one of the richest tournament in upcoming year. The tournament sets a great popularity and it overcomes the other PGA tours like (The Open Championship, PGA Championship and US Championship).
How Money Generates from Ryder Cup :
Mostly the money comes from the TV deals with United Kingdom and United States. Sky Sports have the coverage rights to show the Ryder Cup. Telecasting golf tour since 30 years and big money is paid by them for broadcasting rights in United Kingdom. NBC signed a new deal of 15 years for Ryder Cup coverage in United States after watching the tournament popularity.
Sales of tickets and sponsorship increase the profit revenue. Ryder Cup have biggest sponsorship deals with (Rolex, BMW and Johnnie Walker) more companies are looking to get deal. There are almost 275k People who reserved their places for the tournament almost 50,000 people each day of the tour. The price of tickets is $180 which means the total $25 million business just made from tickets sales.