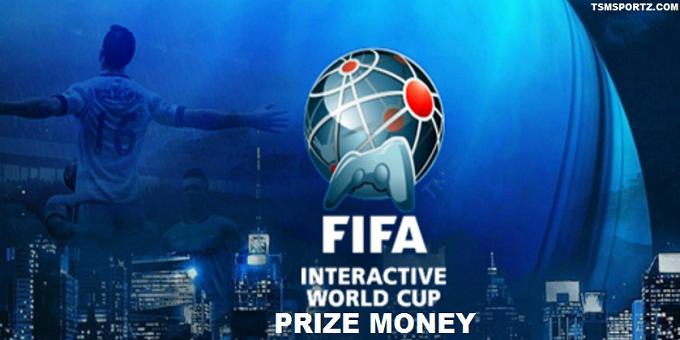 Fifa Interactive World Cup is a annual video gaming tournament officially organized by FIFA and its presenting partner EA Sports. The best players from the world participated that were ranked higher in their gaming league. Millions of football fans of Fifa gaming participated in this event to fight for the title of (best fifa player). The event has made its name in the (Guinness World Records) in the category of (largest online gaming tournament).
Do the winner of the Interactive World Cup get prize money. Yes there is prize money adjusted for the winner of the competition. The very first edition of this competition held in 2005, $26,000 prize money announced for the winning player. There is no increase in the prize money of the competition till 2016. After 11 years, there is 35% increase in winners share which means the winner of the competition in 2017 will received ($200,000).
Fifa Interactive World Cup 2018 Prize Money (Revealed)

| | |
| --- | --- |
| Category | Summary |
| Winners Share | $200,000 |
| Runner-up | $40,000 |
| 3rd Place | $5,000 |
| 4th Place | $5,000 |
| 5th-8th Place | $2,500 |
| 9th-16th Place | $1,000 |
The player who lost the final awarded with the prize fund of ($40,000). The 2017, event which took place in London, won by (Spencer Ealing) he defeated the German opponent (Kai Deto Wollin) in the final. Well the winners of the event have chance to meet the biggest football stars. The 2015, winner of from Saudi Arabia (Abdulaziz Alshehri) gets the chance to meet Cristiano Ronaldo and Lionel Messi. The winner of 2016, tournament meet the (Marcelo Vieira and Manuel Neuer).
How to Qualify for Tournament:
FIWC competition qualification take place online through PlayStation and Xbox Networks. You can get access to that through the latest EA Sports FIFA on Xbox One and PS4. The qualification runs for three season using (Fifa Ultimate Team). In each season player with highest points from the regions (Europe, Americas and Rest of the World) will make their way to the next round qualifiers. Points wont remain same, they are rest before the new season started so players can decide to play in any amount of seasons they may wish.
Who Reached the Grand Final:
32 best players from the world play in Grand Final of the FIWC. The players were divided into 8 groups the winners from their groups (16 players) play the knockout round. Matches played on one platform (Xbox One or PS4) from Group Stage to Semi Finals. The final is two leg match so one match can play on one console and 2nd on other. The winner is crowned in a live show at the end.
Past Winners of FIWC Since (2005-2017)

| | |
| --- | --- |
| Players | Details |
| Spencer Ealing (England) | $200,000 (2017 Winner) |
| Mohamad Al-Bacha (Denmark) | $26,000 (2016 Winner) |
| Abdulaziz Alshehri (Saudi Arabia) | $26,000 (2015 Winner) |
| August Rosenmeier (Demark) | $26,000 (2014 Winner) |
| Bruce Grannec (France) | $26,000 (2013 Winner) |
| Alfonso Ramos (Spain) | $26,000 (2012 Winner) |