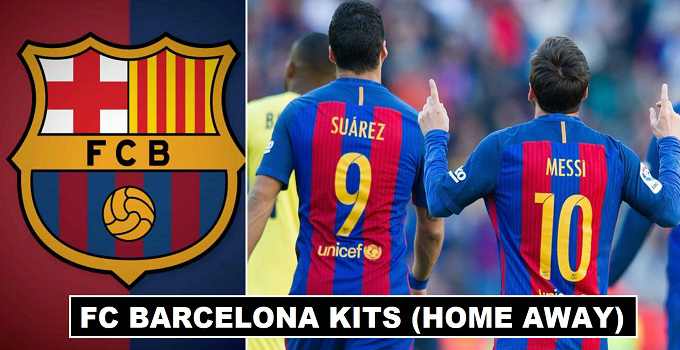 Barcelona facing problems with start of new season. Neymar move to PSG created couple problems in the attacking formation of the club. Big changes made to the Barcelona football team new kits by Nike. The home kit features same dark blue and red color features with just bit different framing in design.
Barcelona Home Kit 2018-19:


The design of stripes this time more accurate its thinner as compared to previous kit stripes. The kit makers logo mention in gold color while white color is used for the sponsor logo as you can see in the above picture. Soaks, shorts both printed in black color and the numbers on the backside of shirt presented in golden color.
Barcelona Away Kit 2018-19:


Barcelona away kit comes in lime yellow color. The color combination give the shirt an accent look while font text printed in black color. The away kit leaked recently that tell us what kind of unique design selected by Nike for Barcelona away kit.