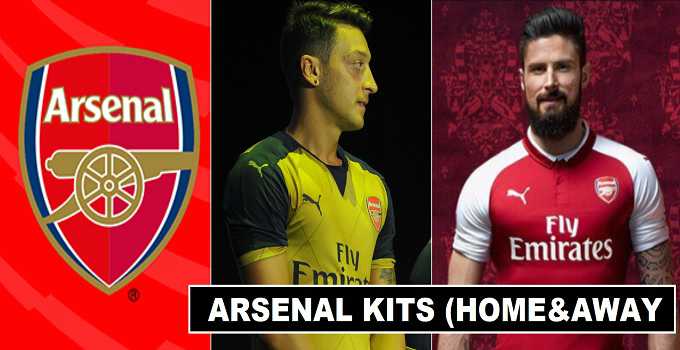 Arsenal winning games from the start of the season they made big changes to their kits last year. In 2018, we will witness more changes to their kits. Recently their upcoming kit leaked online here you will see how they look like in future season 2018-19. The kit comes in modern design and made by (Puma). Arsenal kit is all set to launch in year 2018 in month of March.
Arsenal Away Kit 2018-19 Leaked:


The new kits created by Puma come in fresh look with elegant choice of color. The dark navy color is chose for Arsenal away kit the font and logos printed in red color as you see in the above pictures. Puma did their best to create a modern look that can catch peoples attention. No updates about the shorts and socks of Arsenal kit. But most likely they come in dark navy and red color edition.