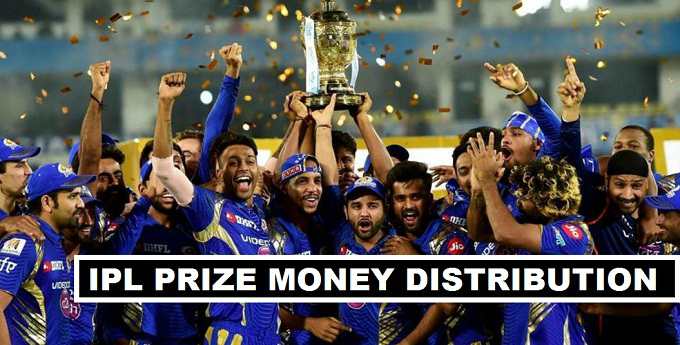 Indian Premier League is currently the biggest T20 league in the world. The first edition of the tournament played in 2008 which become successful. After watching the success of the season of IPL other cricket countries announced their own cricket league. But they never match the league reputation. Now one big difference set by the IPL makers they have announced the big prize money with each season their is 5% increase in the prize money.
As Vivo retains the IPL sponsorship from 2018-22 there will be (439.8 crore) will be adjusted for the next season. Which means there will be a 10% hike in the prize money. So far no official announcement yet made but we can expect that winners this time earn $4-5 million.
Indian Premier League 2018 Prize Money (Reveled)

| | |
| --- | --- |
| Stage | Summary |
| Winners Share | $4 Million |
| Runner-ups | $2 Million |
| 3rd Place Team | $1.5 Million |
| 4th Place Team | $1.5 Million |
| Other 4 Teams Share | N/A |
| Players prize money | 50% share from Winning Prize Money |
| Total Prize Money | $8 Million |
How Prize Money Distributed Among IPL Teams:
The team who wins the IPL season will ean ($4 million). The runner-up who lost the final match collect $2 million. In the playoffs 3rd place and 4th place team earn ($1.5 million). Mumbai Indians who won the previous IPL T20 season they paid $3 million the prize money. Which is divide among the players equally. $1.5 million will paid to the players and $1.5 million going to the franchise.
If we compared the prize money of Indian Premier League with other T20 cricket leagues, IPL winners get 75% extra then other league winners. With new sponsorship and tv rights deals there will be a big change coming in IPL 2018 prize money pool. How the prize fund distributed among the teams just see in the given table.